[wp_ad_camp_2]
Inside an incredible array of exhibitors these are the top 5 furniture brands you should definitely take the time to visit at Las Vegas Market 2017!
[BD]covet inspirations[/BD]
Twice a year thousands of interior designers and furniture brands gather in the wonderful city of Las Vegas to showcase a unique collection of home decor, furniture and gift items at the LVMKT tradeshow. Since its launch in the summer of 2005 the event has become one of the biggest attractions for interior design, presenting an exclusive cross-section of over 4000 resources.
Within an incredible array of leading manufacturers both in terms of indoor and outdoor furniture, decorative accessories, lighting, home textiles and more, it's pretty difficult to select the ones you must keep in the agenda. So today we decided to share with you a few furniture brands that definitely stand out in this month's edition to make sure you don't miss the best of Las Vegas Market 2017.
Grab your pen and start writing down.
OLY STUDIO
Booth – C596D
San Francisco Bay area designers Kate McIntyre and Brad Huntzinger have devoted twenty years of design collaboration to evolving our idea of casual elegance. Their Oly line's translation of showroom level design into an accessible collection has made them favorites of the press.
POLART
Booth – C303
POLaRT DESIGNS began life recently in 2011 with a relentless wish to present Victorian style furniture in a manner that was relevant and alive to the WORLD. As a subsidiary of parent company AyC Internacional, the young brand had access to over 3 decades legacy of old school furniture construction techniques, and 120 artisans with a combined 300 years of experience.
BASSETT FURNITURE
Booth A953
These days, most furniture is designed to sell, not to last.  For more than 100 years Bassett has been perfecting the art of crafting items full of American ingenuity. Their dedication to comfortable, long lasting furniture remains untouched and unique as ever. A must.
MAGNOLIA
Booth B680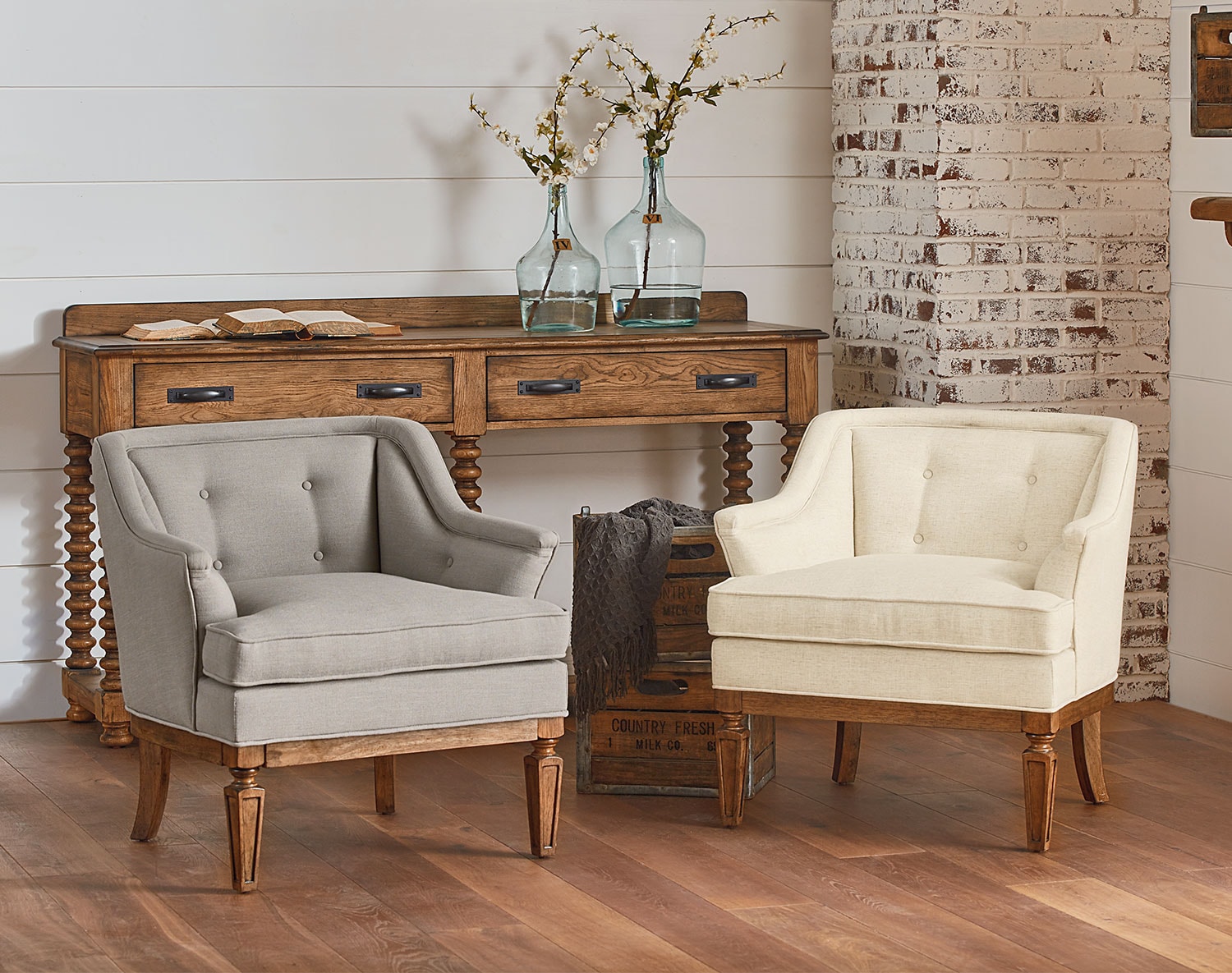 We've always admired Joanna's ability to give old homes new life while preserving character details, and this gorgeous collection, which includes both furnishings for every room and decorative accessories, does not disappoint. Magnolia's line is broken down into Primitive, Industrial, Boho, French Inspired, Farm and Traditional genres to satisfy different buyers' styles.
Worlds Away
Booth C369
All products by Worlds Away are designed at their corporate headquarters in Memphis, TN and handmade by artisans around the globe.  They strive to offer quality products and signature services to clients who wish to develop custom products. As such, their work is installed in an array of commercial environments!
Here are a few furniture designs you might also like:
GET INFO | GET INFO | GET INFO
See also: According to Las Vegas Market These are the 2017 Winter Trends
[BD]brabbu casegoods[/BD]