[wp_ad_camp_2]
Peek inside Kasia Rutkowiak's scandinavian home office design and get inspired to create a comfortable work space
Kasia Rutkowiak, a lifestyle blogger and creator of the page My Full House decorated her home office with tones of Scandinavian design elements. The reason behind it may lay in the fact that she has lived in Denmark for 12 years before returning to Poland with her family. And she has simply great taste!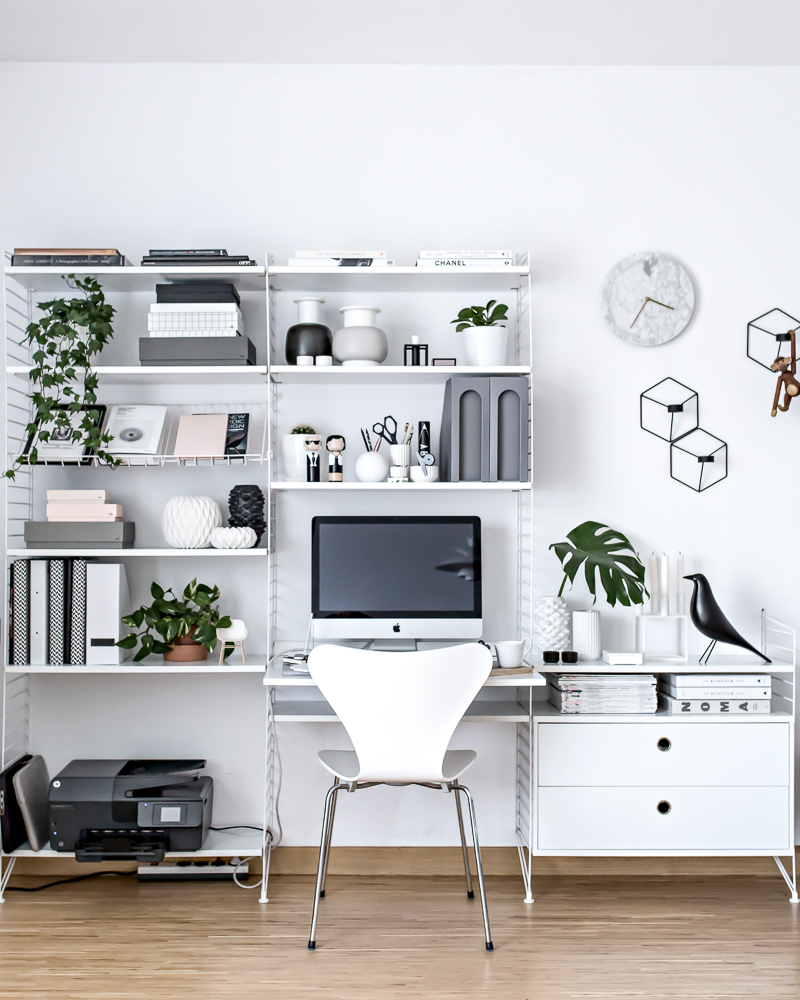 The office space has a monochrome color scheme and lots of Scandinavian flair. This aesthetic is reflective in the clean lines of the furniture selection, that literally seems like the next Ikea Catalog. Kasia explained that having a big family and not that much space, she had to incorporate the home office into her living room, therefore created such clean and practical design.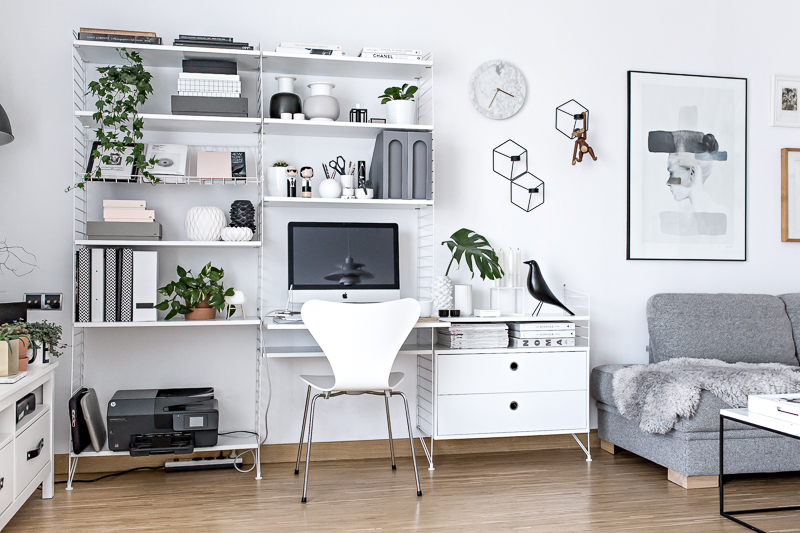 Given the small space, Kasia used a furniture shelving system that features light shelves resting on simple side panels. The open shelving allows a versatile, minimal design where the blogger could display little fun collectibles, including an adorable family of bears and a hanging wooden monkey.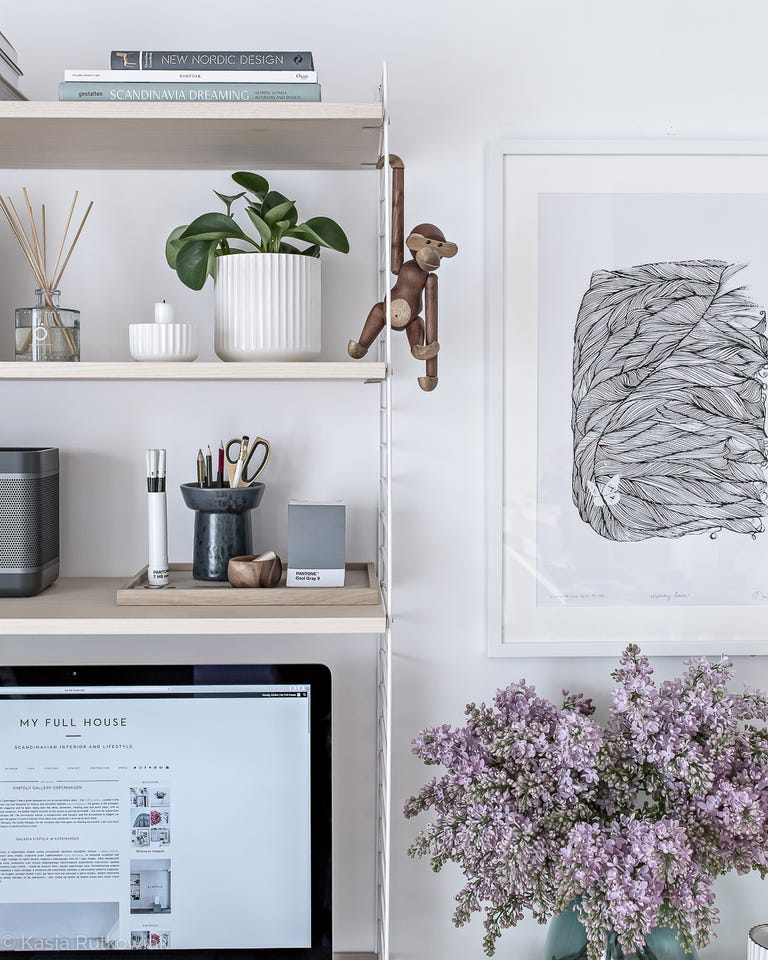 It was only recently that she decided to give some spring flavor to the space, that before was all white. To spice it up a little bit she decided to use wood and a charming collection of vases and flowers. "I like mixing their color or structure and often use them as a decoration on their own, just like these porcelain and clear glass Lyngby vases," she adds.
See also: Office Ideas from Artists and Designers That are Anything but Boring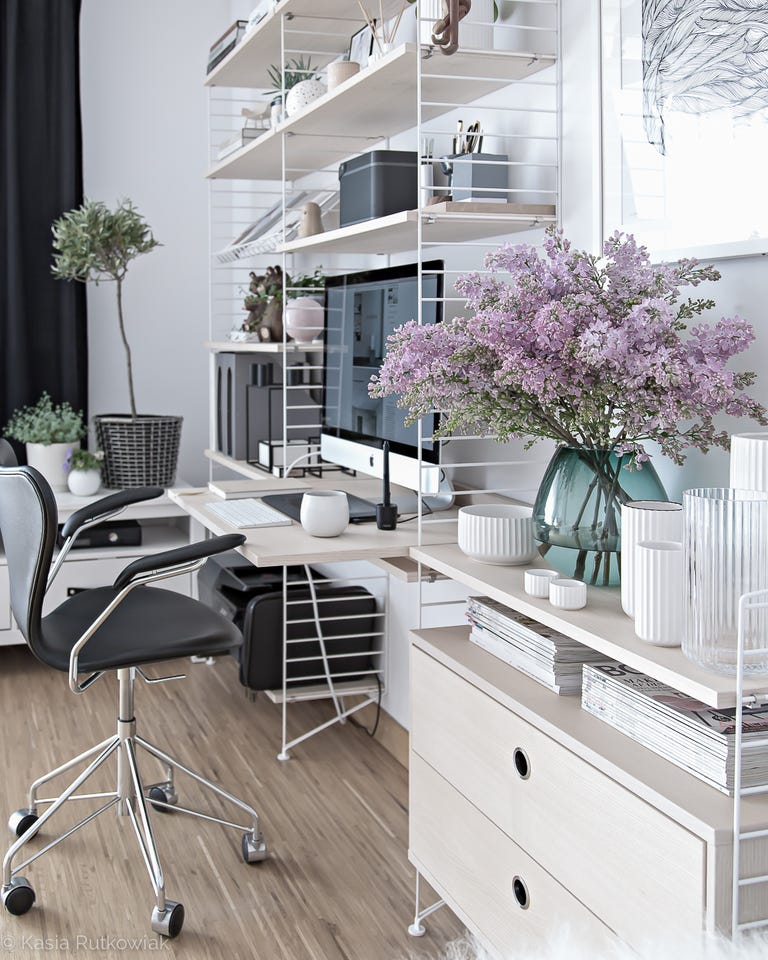 Kasia Rutkowiak believes that, in order to achieve a timeless Scandinavian Design you cannot rush. "For most people, collecting designer furniture and accessories takes time," says. "Start from a light and simple base and slowly collect the 'exhibits'."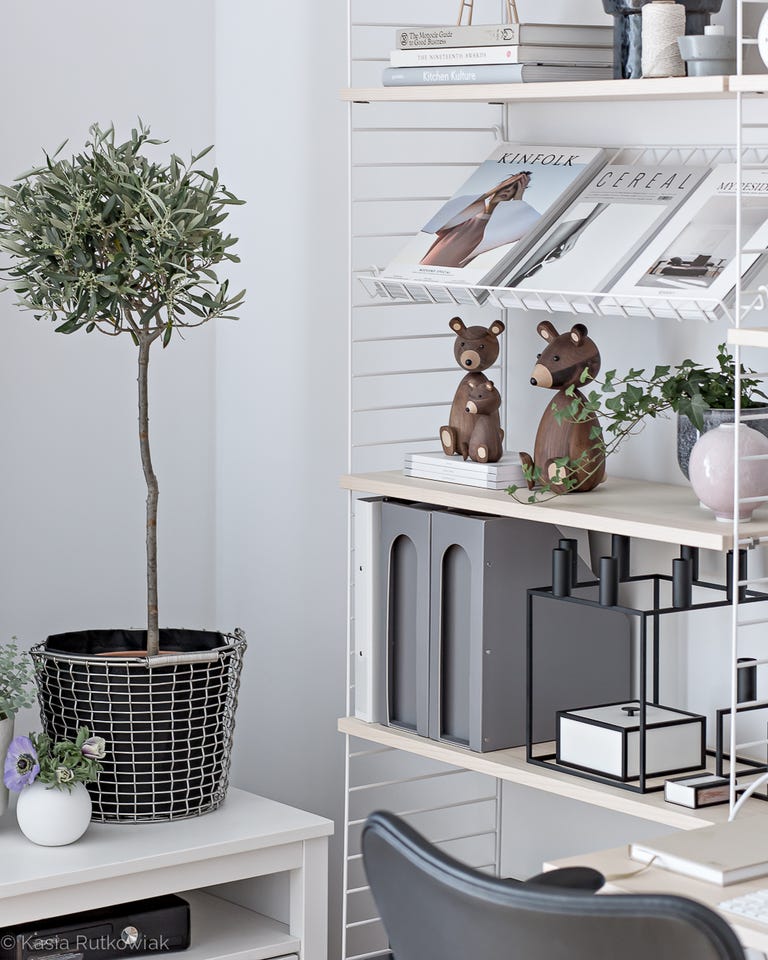 The key is in the simplicity, even if your collections grow, avoid going overboard with ornamentation. Use materials such as wood, glass, porcelain or natural stones as base and rotate your decorative items. Less is more.
See also: 10 Home Office Design Ideas You Should Get Inspired By